Like many industries, the production of furniture has become a very commercialized one over the last few...centuries. While this has helped in providing endless, ever-evolving options for designer's to select from, in some cases there is simply no denying the necessity (and beauty) of a handcrafted piece.
Whether it's allowing you the flexibility create something completely custom based on a specific set of specs + finishes, or the incredible story behind the handmade piece that elevates it from being attractive + functional to being a true piece of art, there are many reasons why we will turn to some of our favorite local artisans when selecting unique looks for our clients.
In the search for the perfect piece, you may be surprised to discover that this journey often leads us to the itty bitty state of Rhode Island. Which, if you dig a bit deeper into the world of hand crafted furniture, you will find that the Ocean State has an incredibly rich history in this industry. From Colonial times through the 19th century, the culture surrounding artisan furniture was deeply rooted in Rhody, and has remained a pervasive craft here ever since.
While the style has certainly evolved since Colonial times - the painstaking attention to detail, as well as the heart and soul poured into every item continues to live on. Which is why the following makers are some of our first stops on the road to finding the perfect "one of a kind" piece for our clients:
1. O+G STUDIO (Warren, RI) Based in Rhode Island, O&G Studio looks toward the rich history of American design traditions for inspiration. With designs ranging from Contemporary Windsor Chairs, settees and benches to stools, dining tables, accents lighting and hardware; O&G has made a mark on the contemporary heirloom quality design and manufacturing market. Playing with scale and proportion O&G brings traditional motifs into the 21st Century creating timeless designs.
2. STUDIO DUNN (Rumford, RI) Each piece of DUNN furniture and lighting is handcrafted upon order in our Rhode Island studio, customized to suit your every need.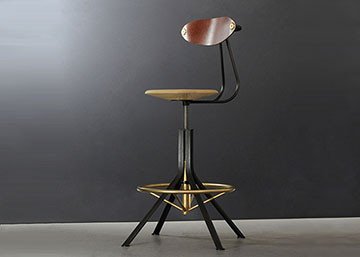 3. STUDIO ENDO (Providence, RI) Studio Endo is a furniture and lighting design company committed to optimizing natural materials and creating one of a kind products that transform spaces. Inspired by bold yet refined elements, every tells a story reflects the aesthetic principles of traditional and modern Japanese culture.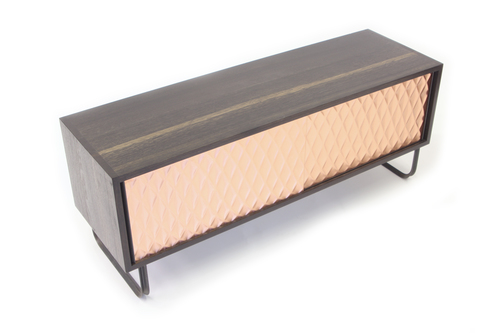 4. LORIMER STUDIOS (Providence, RI) The Lorimer Studios is located in the heart of industrial Providence, Rhode Island. David and his small crew are committed to quality, painstakingly crafting exactly the piece that each customer wants in their home or business. We are really happy to connect with new people all over the globe with a shared interest in simple well-crafted tables. We make custom tables that last for families, designers, decorators and companies. Our tables have been featured in The New York Times Magazine, Design Sponge, Apartment Therapy, and ETSY's Process blog.